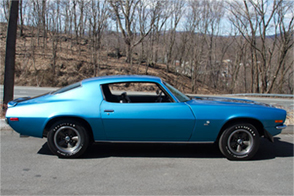 The Hot Rod Hotel is the solution for those who have the passion for collectible and performance cars, motorcycles, and boats, but do not have the proper space to keep them or the time to maintain them. Our 12-acre parcel is an oasis offering clean, safe, affordable, and user-friendly storage and services. In other words, we can properly store all of your "toys" and maintain them as well if you desire.The Hot Rod Hotel is inspired by the results of one too many personal encounters with less than professional mechanical and restoration shops. The handshake rentals in backyard garages that ended up damaging my prized collectibles instead of preserving them further fueled my desire to provide this service.
Our business mantra: "To treat you, the client exactly how we expect to be treated in a similar circumstance, with integrity and honesty, charging a fair price for excellent service." If we cannot perform a proper service on your "toy," we will act as a concierge and bring the correct professional to our facility for the specific service or transport your vehicle to the correct shop.
Hot Rod Hotel We have successful relationships with some of the finest automotive technicians in the Tri-State area for specialty work as well as On-Premise Facilities for body, paint, and fabrication, auto and marine upholstery, full detailing, and light mechanical.
"When you're green, you're growing, and when you're ripe, you rot" is a quote by the great businessman and motivator, Ray Kroc, the original founder of McDonald's. The start of his legacy began in the 1950s and grew with the incredible '50s, '60s, and '70s American and European "Hot Rods" that we still love and desire today.
We strive to emulate the above mantra and quote on a daily basis to achieve an excellent experience and end result for you, the client, from our extremely unique facility, services, and staff.